In China, these are particularly enjoyed as part of the Chinese New Year celebrations.  The filling represents good luck and fortune!
Ingredients
For 9 x Gyoza:
45g Quorn, minced pork or meat-free mince
15g fresh ginger root, peeled
1 medium clove of garlic
1 dessertspoon (7ml) Soy sauce
1 dessertspoon (15ml) Teriyaki sauce
1 dessertspoon (7ml) vegetable oil
Third of a carrot, peeled
35g white cabbage, chopped finely
2 spring onions
9 (65g) Gyoza wrappers (available in Chinese food stores)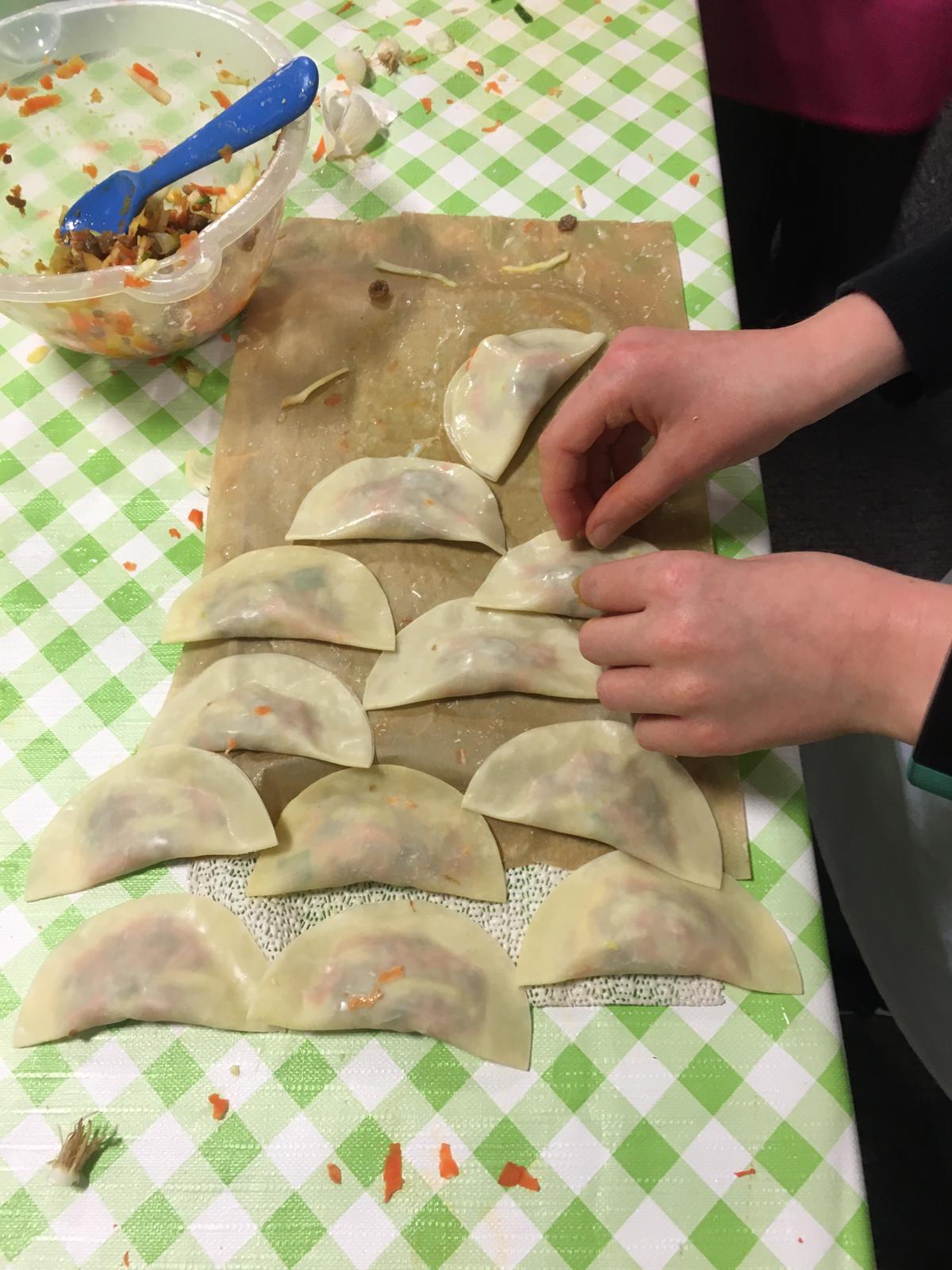 Method
Put the Quorn into your mixing bowl and add the Soy sauce, Teriyaki sauce and oil
Add the grated ginger and crushed garlic and stir in
Add the grated carrot and grated cabbage
Chop the spring onion and add this in. Stir the mixture thoroughly
Clear down your work surface thoroughly, leaving just your bowl of mixture and your spoon
To make the Gyoza, take a wrapper and put a small spoonful of the mixture in the middle. Wet the edges of the wrapper with wet fingers (you'll need a small bowl of water to dip them into)
Now seal the edges together, making a couple of pleats at the top, to make a parcel (your teacher will show you how). Make sure the parcel is sealed properly
Place the filled Gyoza onto a floured surface whilst you make the others
Repeat the process for the other eight Gyoza
Cook the gyoza in a steamer (Adult!) for three minutes. (Tip! oil the trays of the steamer to stop the gyoza sticking to them)
Enjoy your Gyoza dipped in soy sauce with a little ginger and garlic added, if you like. Happy Chinese New Year!